Først av alt: Jeg spiser ikke LCHF eller lavkarbo kosthold, jeg har gjort noen endringer som kutter ned på karbohydratinntaket ja, men det er ikke dette som er hovedmålet. Jeg leser om et kosthold som heter The perfect healt diet, og ønsker å tilnærme meg dette mer og mer etter hvert som jeg får mer kunnskap om det.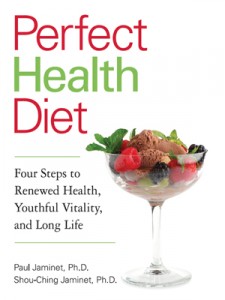 Jeg unngår følgende matvarer som er «giftige» for kroppen:
Korn
Belgfrukter
Vegetabilske oljer
Sukker (fruktose)
Ved svært små doser kan kroppen håndtere disse giftstoffene før de gjør skade, men til høyere dose vil skadeeffektene bli større. Altså «The dose makes the poison» (PHD s. 121) Jeg kommer tilbake med en begrunnelse bak hver av disse stoffene – og hvorfor unngå de i senere innlegg. Her vil jeg først og fremst beskrive hovudtrekkene ved mitt kosthold.
Siden korn er en av de største kildene til karbohydrater vil altså dette bli noe lavere. I boken er det også omdiskutert hvor mye av hvert makronæringsstoff som er optimalt for oss. Her er noen stikkord:
Ca. 400 g. kcal fra karbohydrater pr. dag fra «safe staches» som søtpotet, hvit ris og poteter (også noen flere, men det er disse jeg bruker) Også frukt og bær er gode kilder, men dette bør begrenses. Platået for inntak av karbohydrat er mellom 200 – 400 kcal fra karbohydrater.
Platået for inntak av proteiner er også mellom 200 – 400 kcal fra protein. Men karbohydrat og protein tilsammen bør utgjøre minst 600 kcal.
Noen faktorer som spiller inn på karbohydrat og proteininntaket:
Idrettsutøvere kan ligge i den øverste delen av platået som nevnt over. «Tommelfingerregel»: 500 kcal fra karbohydrat + 50 – 100 pr. time intensiv trening. Proteininntak på 500 – 600 kcal.
For optimal helse anbefales det å ligge i den nedre delen av karbohydrat og proteinplatået, altså 600 kcal fra karbohydrater og protein tilsammen.
Videre..
Omega-6 fettsyrer bør begrenses til 4 % av totalt energiinntak. For å komme ned på dette nivået: Unngå planteoljer. Bruk ekte smør og kokosoljer.
For å balansere omega-6:omega-3 ratioen bør fet fisk inntas regelmessig. Ca. 450 g. fet fisk bør inntas pr. uke.
Mettet fett og enumettet fett er de «tryggeste» energikildene. Faktisk den eneste kilden til energi som ikke blir «giftig» ved høye doser. «eat as much as you like» (PHD s. 99) Kjøtt, fisk, egg, fett, snøt og fløte er svært gode kilder.
Minst to ss (30 ml) av kokosolje bør inntas daglig.
Fiber bør inntas fra de «sikre karbohydratkildene».
Tirsdag 18.01.2011 Registrerte jeg alt jeg spiste, her er en oppsummering og sammenligning med punktene over.
– Totalt energiinntak: 2331 kcal.
– Karbohydratinntak: 112,4 g. = 449 kcal = 19,3 E % Kommentar: Her er jeg i overkant av hva som er anbefalt over. Jeg mener at siden jeg har et høyt aktivitetsnivå «tåler» jeg et litt høyere karbohydratinntak. Så dette er jeg ikke bekymret over i det hele tatt. Jeg kommer til å fortsette å etterstrebe 20 % karbohydrater i kostholdet midd, da på grunn av høyt aktivitetnivå og ikke behov for vektreduksjon.
– Proteininntak: 138 g. = 552 kcal = 23, 7 E % Kommerntar: Her er jeg også i overkant, noe jeg ønsker å prøve å rette opp i. Har også tidligere påpekt at jeg ikke ønsker å ligge over 20 E % fra protein.
– Fettinntak: 144 g. = 1296 kcal = 55,7 E % Kommerntar: Når jeg bruker somebody.no til å registrere matinntaket får jeg ikke opp fettsyresammensetningen, dette er negativt. Kan med fordel øke fettinntaket noe på bekostning av proteiner.
Som tidligere nevnt etterstreber jeg en energifordeling på 20-20-60. Det er selvsagt vanskelig å få «perfekte» resultater hver dag, men tanker er at kostholdet over tid skal være innenfor dette. Her må jeg av og til ta «stikkprøver» som jeg har prestentert på bloggen tidligere. Dette gjør jeg da for å få en oversikt over kostholdet og mulighet til å korrigere evetuelle «feil».
Min opplevelse av dette kostholdet
Jeg la om kostholdet i midten av november. Gradvis har jeg gjort flere forandringer etter hvert som jeg har lest mer om dette kostholdet. Min erfaring er bare positiv. Jeg kjenner meg full av energi, konsentrasjon og godt humør. Treningen fungerer bra og jeg klarer å gjennomføre uker med stor treningsbelastning. Maten smaker utmerket! Aldri før har jeg laget så mye god mat – dette er også samboeren min helt enig i. Selvsagt er det en stor omveltning. Jeg var den som etterspurte mager kesam, skyr og de fleste andre lett produkter på butikkene for 1/2 år siden, nå er det omvendt. Jeg handler inn flere kartonger med fløte, rømme  og fet fisk, og bruker en stor klatt med smør på stekepannen for å få et saftig kjøttstykke.
Mine matvarer:
Potet, søtpotet, grønnsaker, litt frukt og bær.
Urter og krydder (salt og pepper – unngår krydderblandinger)
Fløte, ost, melk, rømme, kokosmelk
Egg: spiser 1 – 3 egg om dagen fra egne høns.
Nøtter
Kjøtt av ulikt slag, kjøttdeig, fisk (laks, torsk, sei og ørret), kylling.
Ekte meierismør, kokosolje, olivenolje
Jeg lager all mat fra bunnen av. Skal også etter hvert lage majones, ketchup, pesto og lignende. Disse har jeg ikke brukt den siste tiden, men for å få mer variasjon i smakene ønsker jeg å prøve å lage dette selv.
Veien videre..
Jeg kommer til å lese mer og gjøre endringer hele tiden – for å finne det optimale kostholdet for meg. Samtidig ønsker jeg å komme frem til noen standpunkt som jeg vil stå for i fremtiden og lære i fra meg til andre. Jeg mener det alltid vil være forskjellige faktorer inn i bildet som gjør at man hele tiden må ta individuelle hensyn når man skal sette sammen et kosthold. Det finnes altså ikke noe fasitsvar.